NAME: liz
LOCATION: apollo beach, florida
SEX: female
SEXUAL PREFERNCE: straight
TAKEN?: indeed
PICTURE OF PRIVATE PART?: no
DO YOU SMOKE POT: no
DO YOU DRINK: no
WHAT OTHER DRUGS DO YOU DO: none
DO YOU LIKE TO PAINT: no, but i draw
IF SO PUT IN A PICTURE OF YOUR WORK: all i have is this mouse. not very exciting.


DO YOU LIKE TO WRITE: yes
PUT SOMETHING IN YOU WROTE: The time finally arrives. The sun is probably still high in the sky, only 2 hours after noon. The birds are probably chirping. The other students are probably talking and laughing and probably wondering why someone as short as me is on the basketball court after school, I couldn't possibly be on the team, afterall. The sky is probably blue. And the grass is probably green. But I notice none of this. All I can think of is what is to come in the next few minutes. All I can see is my raven haired treasure, picking his way to me through the afternoon rush. And all I can hear is my heart beat, roaring in my ears.
WHAT KINDS OF MUSIC DO YOU LIKE: most sub genre's of rock. j-rock and j-pop. jazz. msi, they're kind of in their own genre, as i have yet to hear another like them. light classical.
DO YOU LIKE JAZZ: yes
DO YOU LIKE FRANK ZAPPA: from what i've heard, yes
TOP 5 FAVORITE SONGS:
(1) franz ferdinand - take me out
(2) mindless self indulgence - alienating our audiendce
(3) the pillows - skeleton liar
(4) miyavi - shindemo boogie woogie
(5) dir en grey - raison detre
TOP 5 FAVORITE MUSICIANS:
(1) mindless self indulgence
(2) the pillows
(3) miyavi
(4) dir en grey
(5) franz ferdinand
TOP 5 FAVORITE ALBUMS:
(1) msi - despierta los ninos
(2) the pillows - fool on the planet
(3) msi - alienating our audience
(4) msi - frankenstein girls will seem strangely sexy
(5) maria mena - white turns blue
ARE YOU A MUSICIAN: no
ARE YOU IN A BAND: no
WHAT DO YOU PLAY: no
IF YOUR NOT IN A BAND, MAKE UP A FAKE BAND NAME: cutesmaru
DO YOU OWN A RECORD: yes
WHAT KIND OF CLOTHES DO YOU WEAR: the best kind
PUT A PICTURE OF YOURSELF:

A PICTURE OF SOMETHING COOL: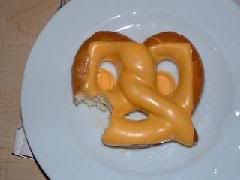 YOUR FAVORITE MUSICIAN: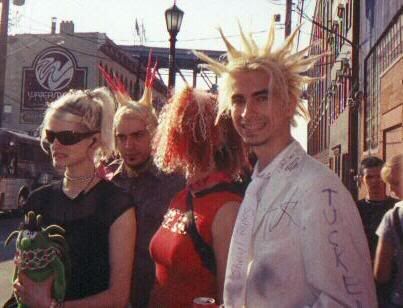 AND SOMETHING SMELLY: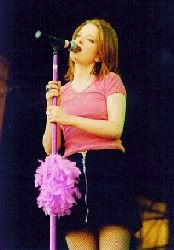 lead singer of garbage. aren't i cute?