NAME: Kaity Kato
LOCATION: Michigano
SEX:Fale, *violent femme
SEXUAL PREFERNCE: bisexual, i know every girl says they are but i truely am.
TAKEN?:by the best boy on earth, hes not a man yet, Louie Torocknroll.
PICTURE OF PRIVATE PART?:
those are boobs not a butt..
DO YOU SMOKE POT:yes.
DO YOU DRINK:trying to cut down i heard it messes up your thinking process...not that weed doesn't do that or anything......
WHAT OTHER DRUGS DO YOU DO:quite a few, i dont want to list them all..
DO YOU LIKE TO PAINT:one of my most favorite things on earth buddy
IF SO PUT IN A PICTURE OF YOUR WORK: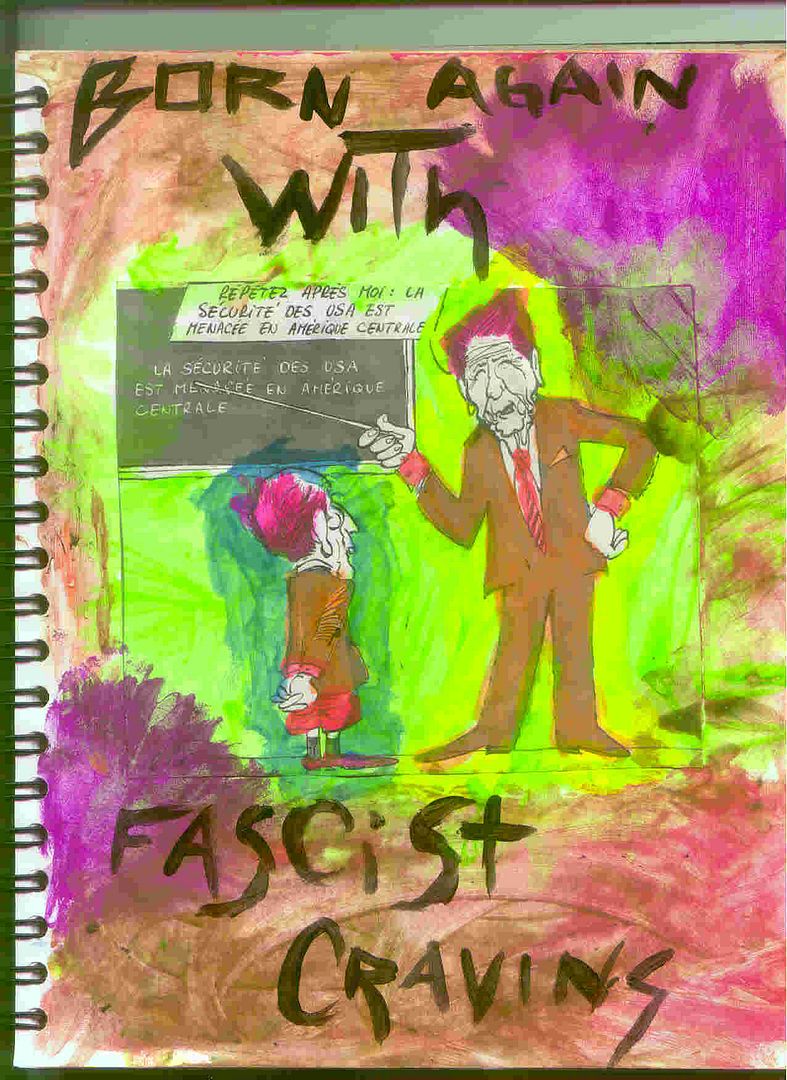 DO YOU LIKE TO WRITE: writing is the building block to every bohemian nut if i do say so myself...
PUT SOMETHING IN YOU WROTE:
"the coldest of january nights"
The old mill bridge on the far side of town stood out like a beacon of warmth amongst the snow and ice of the coldest of January nights. The black sky enveloped the emotion and the darkness of your sincerity. I tried my hardest to keep you warm, but even in the coldest of January nights you pushed me away. You wore my jacket with your hands tucked away within the pockets, fiddling with my car keys. My arm was around your shoulder, pulling your tiny body into mine. You smelled of sweet perfume and cheap cigarettes. Your white face looked out onto the bay, staring eagerly into the forever white The ice on the bridge was the color of your lips, a chilling blue. I had kissed those lips once, many times in fact…sweet, passionate kisses on the evenings of our love. Tonight was different. The times were different. The coldest of January nights seemed to eat away at my perseverance and my will to continue living; my will to feel love and my will to feel emotion were fading away like a snowfall. Your black eyes seemed so endearing once, so true…now when I look at you I see an unrecognizable face.Our lives had once resembled a Bruce Springsteen song, each simple gesture we made and every word I ever said to you seemed like they all had been originated from the Boss. Five years ago we were a hopeful duo; I was putting together crankshafts and alternators at the big GM plant on Bristol road…you were playing the role of housewife. Even though we lived on the wrong side of the tracks and even though every night we had to double bolt every window in the house; we were still optimistic. We never had a television or even a radio, but we still found ways to keep our smiles ear to ear. Every night after work I would pull out my dad's old Martin guitar and sing you songs from our youth…the strings rattled and twanged and I tried my damnedest to turn our tiny living room into a symphony of blues and rock and roll. I still remember the gleam in your eye and the wide pink smile on your face as you sang along with my jagged voice.After I pawned off that guitar, it seemed like everything began to fall apart. Like the old Chevy in the driveway, our lives were slowly being eaten away with rust. They closed down the plant, along with the entire city of Flint and I found myself bagging groceries and making minimum wage. We had to move to the 'wronger' side of the tracks and we should have triple bolted our windows every night, but it wasn't in the budget.
WHAT KINDS OF MUSIC DO YOU LIKE:acid rock, jazz, classic rock, punk rock, hair metal, frank zappa/captain beefheart
DO YOU LIKE JAZZ:jazz is to amazing to describe in words
DO YOU LIKE FRANK ZAPPA: Frank Zappa is my favorite musician, and he is very attractive contrary to what louie thinks.
TOP 5 FAVORITE SONGS: "evaporated"-ben folds five "briefcase boogie"-zappa "no love"- white stripes "visions of johanna"- bob dylan "billion dollar babies"- alice cooper
TOP 5 FAVORITE MUSICIANS: frank zappa, captain beefheart, miles davis, jello biafra, alice cooper
TOP 5 FAVORITE ALBUMS: blonde on blonde- dylan / thing fish- zappa/ trout mask replica- beefy/ sketches of spain- miles davis/ piper at the gates of dawn- pink floyd
ARE YOU A MUSICIAN:yes.
ARE YOU IN A BAND:i was but it kind of mellowed out...
WHAT DO YOU PLAY:bass, guitar
IF YOUR NOT IN A BAND, MAKE UP A FAKE BAND NAME:rough rasperson and the flying turn ups
DO YOU OWN A RECORD:yes, quite a few actually
WHAT KIND OF CLOTHES DO YOU WEAR:mainly skirts, black shirts, big jewlery, boots/cool shoes
PUT A PICTURE OF YOURSELF: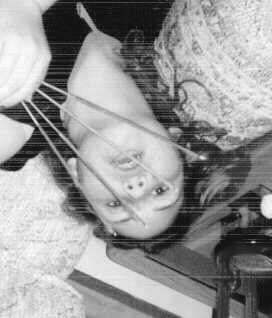 A PICTURE OF SOMETHING COOL: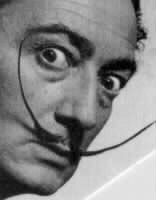 YOUR FAVORITE MUSICIAN: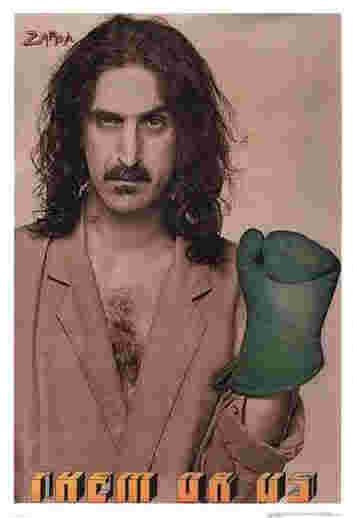 AND SOMETHING SMELLY: